Loadstar Wizards Exquisite
DOB - 06/09/07
32" Silver Bay
AMHA, MHAA
Ruby is a stunning little girl, qho has proven to be a great producer. She has a stunning head, with big doe eyes, a beautiful long neck, good length of leg and is very correct - all attributes that she passes to her foals. Ruby was shown successfully as a youngster, and her foals are proving to do very well in the ring also, including national champion titles.
Ruby is very well bred, being sired by the show winning stallion Lindisfarm Tricksters High Wizardry (IMP NZ), who is a multi supreme champion, and a National and State Champion stallion. Wizard carries Griffins Abracadabra, Bond Flashing Fury & La Vista Miss Remarkable.
Ruby's dam is the stunning silver bay mare Lindan Melodys Fire, who is a Little Kings Locomotion & a NFC's Fire & Ice granddaughter, and a Boones Little Buckeroo great-grand daughter, and a producer of outstanding babies for Loadstar stud.
Loadstar Wizards Exquisite's Pedigree
Sire: Lindis Farms Tricksters High Wizardry (Imp NZ, Supreme & Multi Champion) - owned by Loadstar Stud
(Bluegables Mister Trickster x Hampton Park Colour Class)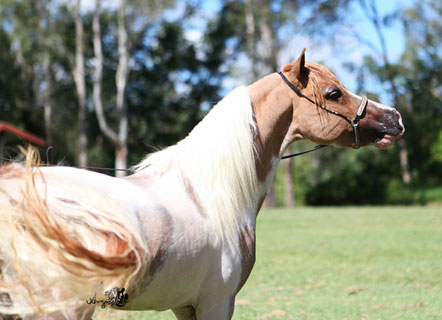 Dam: Lindan Melodys Fire - Owned by Loadstar Stud
(HHF Star Fire (Imp USA) x Alamos Locomotion Bay Serenade (imp USA))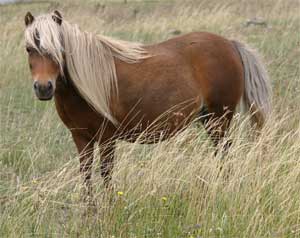 Loadstar Wizards Exquisite Progeny
We are thrilled with the quality and type that Ruby is producing. Both her foals so far have been National title holders, and very refined and correct. We look forward to her future foals for us.
Anyssa Park Ultimate Wardance - 2012 Colt
National Champion

Anyssa Park High Roller - 2013 Colt
National Res GRAND Champion
Loadstar Wizards Exquisite Gallery